Dental Bridges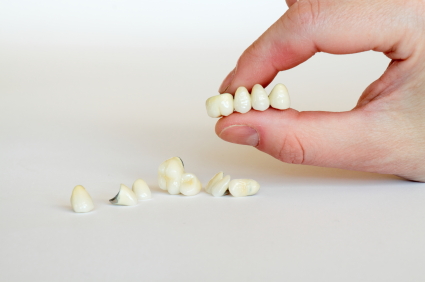 Dental bridges are fixed appliances that will work to restore the structure and function of your teeth after tooth loss. These appliances are non-removable, so they will become a permanent part of your smile. There are many different types of bridges, and we can help you to choose the option that is right for your unique dental needs.
A traditional bridge is the most common type of bridge that is used to improve tooth loss, and it can be made of metal and porcelain or just porcelain depending on the situation in one's mouth. The bridge contains crowns that will slip over anchoring teeth found on either side space created by the missing teeth. The bridge then fills the gap that was created due to tooth loss.
The procedure can take one or two appointments.
Reasons for Choosing a Fixed Bridge
There are numerous reasons that you might choose a fixed bridge to correct your tooth loss:
| | |
| --- | --- |
| • | Restore the smile |
| • | Improve your ability to speak and chew like normal |
| • | Maintain your normal face shape |
| • | Fill in the spaces left by missing teeth |
| • | Prevent the remaining teeth from shifting positions |
| • | Upgrade from removable dentures |
Caring for Your Dental Bridge
Bridges are created to be highly durable, and with proper care, they can last for many years. However, even normal wear can require them to need replacement, so be sure to follow-up with your dentist regularly to ensure that your appliance is still in good shape. You should also be sure to brush and floss properly in order to keep your remaining teeth healthy and avoid future tooth loss.